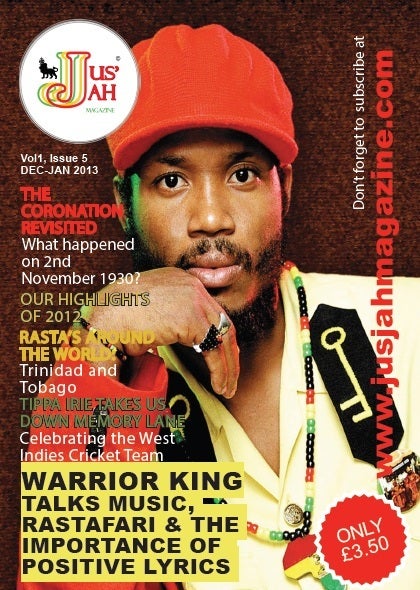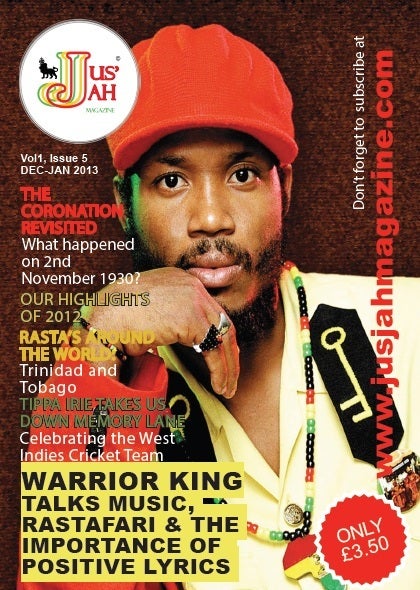 Jus Jah Magazine Issue 5 (December-January 2013)
£1.00 / On Sale
Issue 5 features an Interview with Warrior King!
Also, look out for our features on Kwanzaa and Gena! We also celebrate the West Indies Cricket Team and talk to our Rising stars Khalilah Rose and Ras TT.
We also catch up with Tippa Irie and discover how RastafarI is being practiced around the world!
Plus all the news, recipes and our picks of 2012.